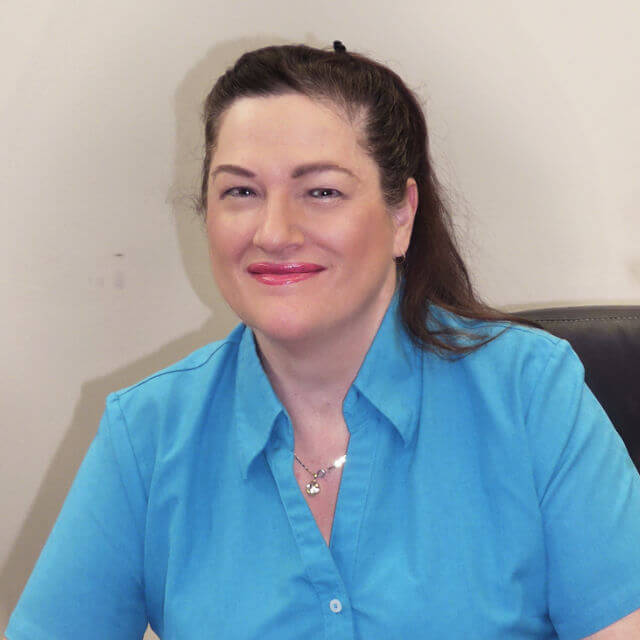 Vanessa Kirkham
Vanessa holds a Cert. IV in Workplace Training and Assessment and is also a Justice of the Peace.
Vanessa Kirkham is a qualified accountant and also holds a Certificate IV in Workplace Training and Assessment and is also a Justice of the Peace. She also holds qualifications and experience in beauty therapy and has worked in the industry for eight years as the Beauty Department Manager at Camp Eden. She subsequently completed a Bachelor of Business majoring in Accounting with Central Queensland University and worked as an accountant for a major accounting firm in Queensland Colin Woodward and Associates for five years.
Vanessa held the position of Treasurer and financial controller with a leading beauty industry association for over 10 years. 
Following this assignment, she was then employed by the Alzheimer Association Queensland as their financial controller for five years.
From there Vanessa accepted a position with the Australian Taxation Officer where she was employed for three and a half years.
Vanessa was appointed by APAN as the financial controller for a government-funded project with the government agency – Industry Skills Fund and was responsible for the financial management of this fund until the successful completion of training of over 130 students who graduated with qualifications in SIB 70110 Graduate Certificate in IPL and Laser Hair Reduction or the NAT 10038 Graduate Certificate in Cosmetic Laser and Light Therapies.  This project enabled over 100 salons and clinics to pursue growth opportunities for their businesses.
Vanessa is also the director of Olive Gray Business Solutions.  Her expertise in financial accountability and management will allow her to offer valuable direction.
0412 707 044 | vanessa@olivegray.com.au